Same-Day Restorations in Flint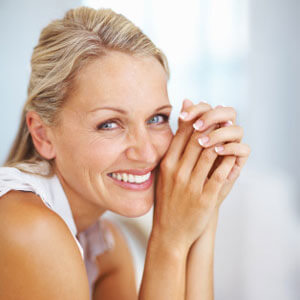 Hallmark Smiles Dental Care provides the ultimate in creating and fitting dental restorations with CEREC's CAD/CAM technology. CAD/CAM, or computer-aided design/computer-aided manufacture, brings the design and manufacturing process in-house, allowing us to create a range of dental restoration options that can be fabricated in a single day:
Crowns and bridges
Impressions for Invisalign®
Inlays and onlays
Veneers
If you'd like to replace a silver filling, have a large filling or received a root canal on posterior teeth, a same-day crown may be essential to making the existing tooth structure strong and long-lasting.
Single-Visit Solutions
When you visit our practice, you'll be thoroughly evaluated to determine what your dental needs are. Should you need a dental restoration, it can be created by our CEREC machine and you'll be able to receive it on the same day. Normally, after an assessment, molds would be applied to the teeth and other information gathered, which would then be sent to a laboratory. Your restoration would be created there, then take several days or even weeks to be finished. The fitting of your restoration wouldn't happen until weeks after your appointment.
Our CEREC technology eliminates the need for messy impressions or a temporary restoration that you'll need to replace later, as well as cutting the fee an outside laboratory would involve. This speedier process is more convenient and cost-effective for you.
What to Expect
At your appointment, we'll take digital impressions that eliminate the need for messy, putty-based impressions. We'll then design the restoration chairside with you, showing you the entire process. The CEREC machine is located in the hallway, and you're welcome to watch while your restoration is being made. There are two stages. During the first, the restoration is milled, and we'll then place it into your mouth to ensure a perfect fit. It's then baked to become harder and more durable.
We'll then prepare your teeth to receive your restorations and cement them seamlessly into place, making sure you've approved the shape, color and feel.
Take a look at our CEREC system in action!
Find Out More
If you're ready to discuss enhancing your smile with same-day restorations in Flint, contact our team today! We're open late and offer same-day appointments for immediate attention. If you are a patient of record and are experiencing a dental emergency, we're here for you 24 hours a day, and insurance can be used for your visit.
CONTACT US »

Same-Day Restorations Flint MI | (810) 732-8020