Custom Cosmetic Dentistry in Flint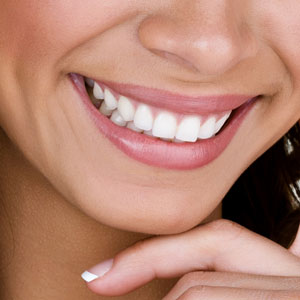 What are you looking for in your smile? Our Flint family and cosmetic dentist can help you take embarrassing features and recreate a new smile that you'll feel comfortable and confident showing off. Through aesthetic dentistry, we're able to significantly impact our patient's quality of life and self-esteem in just a few appointments.
During your smile makeover consultation, we invite you to discuss all aspects of your teeth – including what you like, don't like or would prefer to change – and we will create a customized treatment plan to fit those concerns.
Types of Cosmetic Dental Treatments
Your unique case will be tailored to the health and anatomy of your smile. Tooth by tooth, we combine various cosmetic services to create a final outcome that achieves your aesthetic goals.
Some of the treatments that Dr. Antonela Larashi may recommend, include
Porcelain Veneers – If your teeth are uneven, crooked or misshaped, porcelain veneers are the "instant makeover" that you've been looking for. Each one covers the front of your visible teeth, creating the illusion of a straight, glowing smile.
Cosmetic Bonding – Cover small chips and gaps with tooth colored bonding that blends in with the shade of your existing tooth.
Teeth Whitening – Brighten your smile's natural color and erase the signs of dark stains with a professional whitening treatment. It's ideal to brighten your teeth to create a baseline color before starting other cosmetic treatment.
Preview Before and After Results
Ask to see Dr. Larashi's portfolio of before and after cosmetic dental cases to see examples of other smile makeovers that she has completed. Depending on your unique situation, we may even create a "mock up" model of your teeth for you to preview what the proposed treatment might look like. That way, you know what to expect before scheduling any complex procedures.
CONTACT US »
Enjoy 0% and low-interest financing on all cosmetic treatments. Apply online or in our office to get started right away. Schedule your consultation today.

Cosmetic Dentistry Flint MI | (810) 732-8020